Are you one who can drink 6+ bottles of water a day like it's nothing? I give props to you becuase I have struggled for years BUT I do get fairly close. No shame in my game, I give myself credit for even trying to reach close to a gallon a day and actually getting close. 
For those of us who don't, what do we find most challenging about it? Is it having to use the bathroom every 5 seconds? *inserts upside down smiley face emoji* Is it actually remembering to drink enough water? Or do you just not like the taste of water? Whatever it is, let's work on figuring out a plan for you. 
As far as using the bathroom every 5 seconds, I don't think we can overcome that one! It's annoying, but it's actually healthy because your body uses water to flush toxins and waste out of your body, while also transporting nutrients to where they're needed. It also helps our kidneys remove waste from our blood and get rid of toxic substances. So each time when you have to use the bathroom from drinking so much water, think of how beneficial it is for your organs! A healthy body is a healthy life. 
Now when it comes to remembering to drink water, that can be a struggle for me. For the most part, I can remember to drink 1-2 waters a day. Sounds crazy, I know! But with a busy life, I'm not always thinking about eating, nevermind drinking water. And yes I know, that's got to stop as well. But what I can say, always try and have a water bottle sitting next to you. That will help you to think more about it because it'll be in front of you, or in your peripheral. Another way to remember is to get a water bottle that has time markers on it. I find that I am more motivated by these types of water bottles because I want to be sure to accomplish each time frame! There's a sense of accomplishment I get out of it. Don't be afraid to pick an accountability partner who can check in on you about it, or even join you in the journey.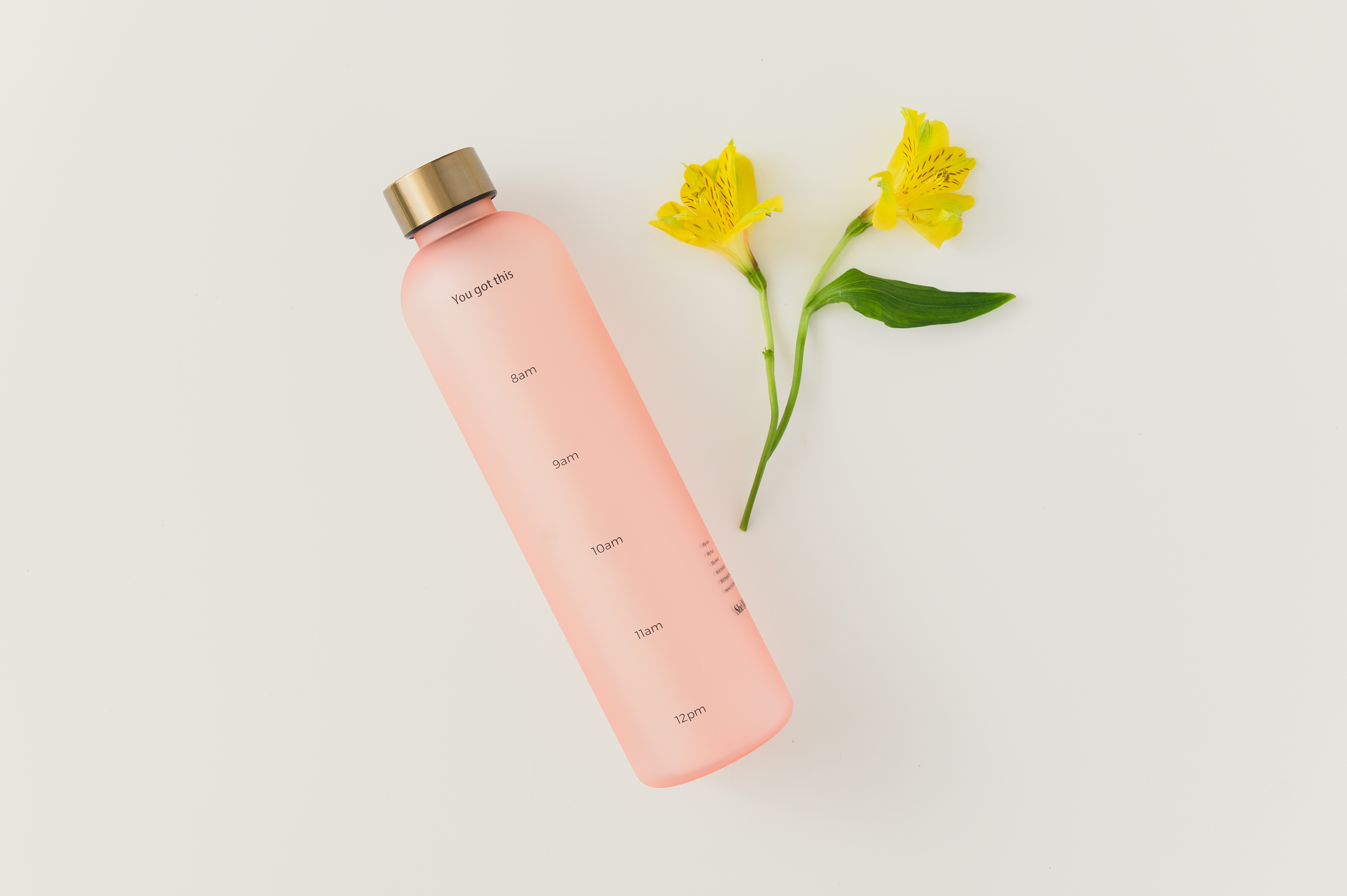 She Matters Motivational Water Bottle
Are you someone who can drink water plain and it's no issue? Or do you prefer flavored water? I used to always be someone who preferred plain water, but lately I have gotten into sparkling waters. I will say, it's definitely an acquired taste! Right now my favorite flavor is Grapefruit by Polar. Now, I am not a grapefruit fan at all, but it's something about the flavor, mixed with the carbonation that just does it for me! Plus, they're 0 calories, have multiple flavors and contain no sugar or carbs. If you're not into sparklings, you could add fresh fruit to your water! Or even get into flavored tablets and instant packets.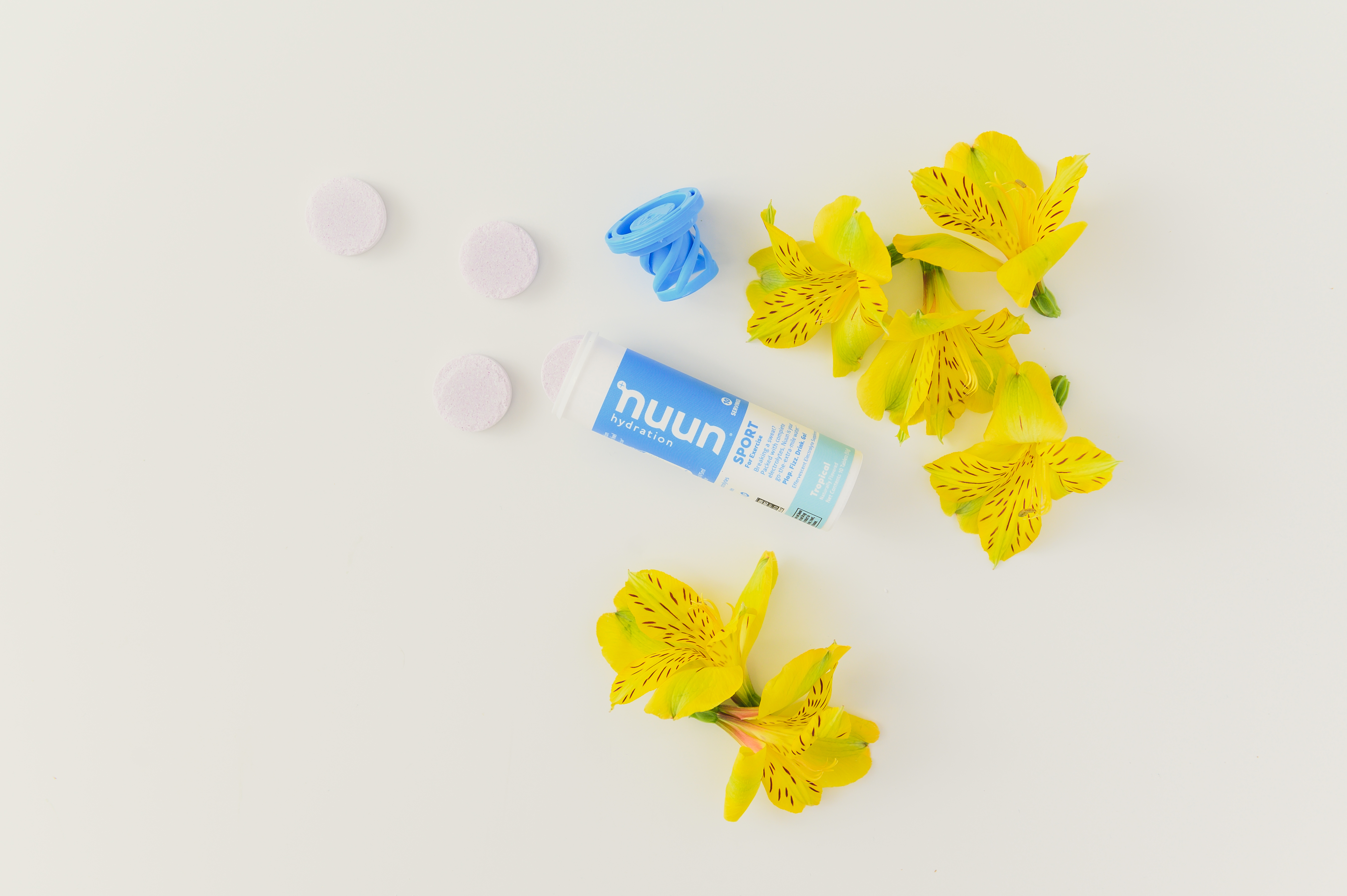 Nuun Tablets
One flavored tablet I recommend is from Nuun. If you seen our Hydration box, you've seen these tablets! The thing I love about Nuun tablets is that they're not your generic tablets. They contain electrolytes and minerals. They're non-GMO, gluten free, kosher and vegan. Oh! And they're only 15 calories per tablet. Their wide range of flavors makes it even better, especially if you have a particular taste that you're going for. If you're looking for replenishment after working out, they've got one for you. Looking for energy? Rest? Vitamins? Immunity? THEY'VE GOT YOU! The best perk of it all, you can find Nuun at your local grocery store. Nothing better than not having to travel to several stores just to find one product! 
---
         HYDRATION BOX FEATURE: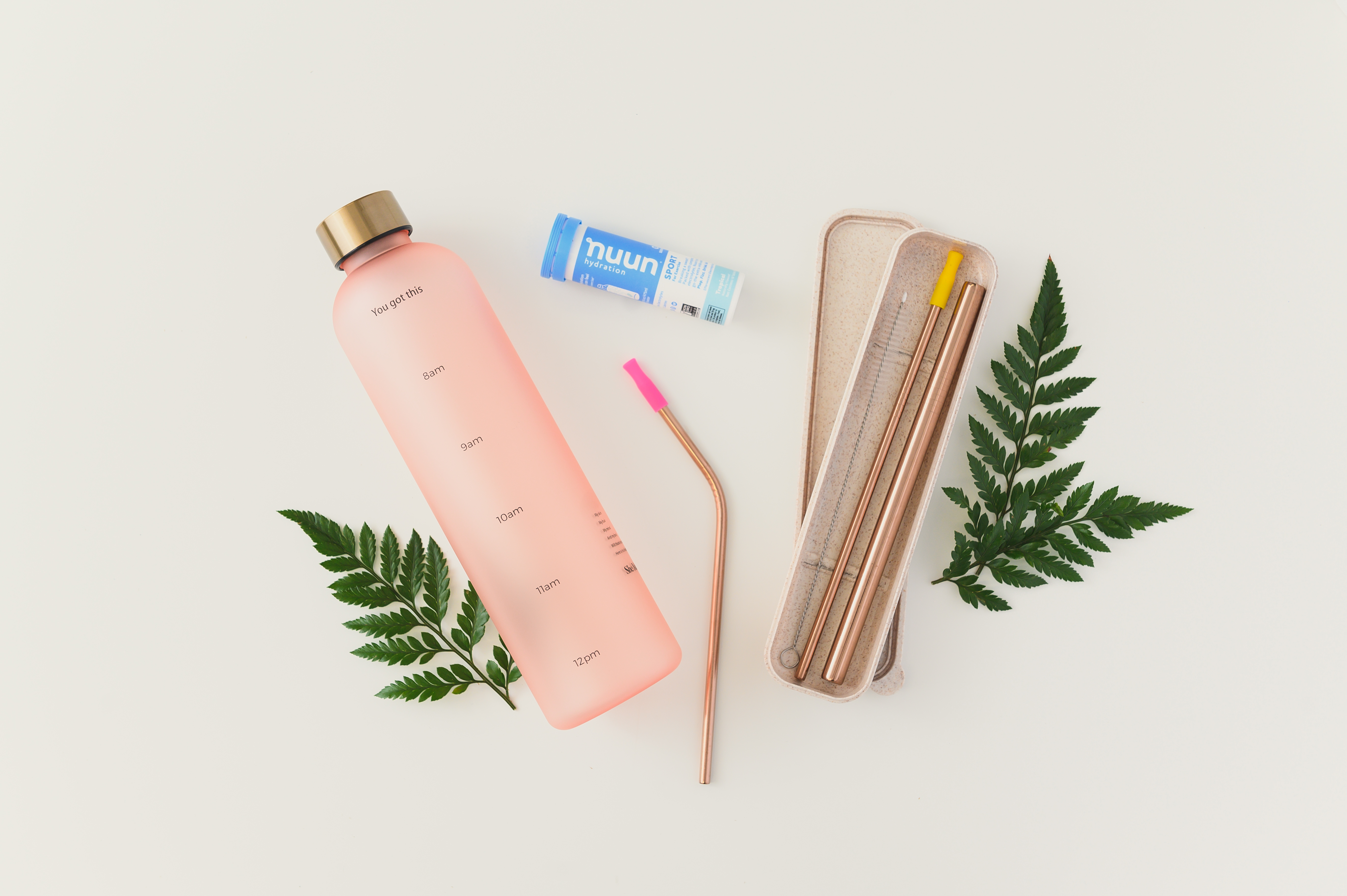 Fullfil all your water goals with this set! For our hydration box, we included custom She Matters Motivational Water Bottles. Not only is it just a water bottle, it comes with time markers so that you can track and have a guide of when you should be drinking water.  
Some people feel it's easier to dirnk water by drinking from a straw. For the Hydration box we included this cute set of stainless steel reusable straws. You can use it to drink your favorite cocktail, to drink a milkshake, bubble tea, anything! 
If you missed the subscription for this box back in August, you can click the button below to get your hands on our Motivation Water Bottle, which also comes with a water tracker like the one in the main picture on this blog! If there's any left by the time this blog goes up, you can find the Hydration box for one time purchase as well.