As a huge candle girl, I couldn't imagine myself getting rid of them. It's just the aura they let off when they're lit. Relaxation flows through the room. The amazing scent overwhelms me, and I can't help but bask in it!
I haven't gotten my hand on a wax warmer...yet! But I anticipate it'd be very similar to having a candle. The only difference is just the little bit of work you have to do to get it set up. Put the wax melt on top and light the tealight. Does that deter you from buying a wax warmer? It's really not that much work, I guess I'm just being a little dramatic. I've come across some really cute wax warmers, with super cute designs that illuminate once the warmer is lit. There are even some that you just plugin and don't have to light anything. But what if you aren't a "candle girl", nor "wax warmer girl"?...
In this case, you must love room sprays and air fresheners. Don't get me wrong, I've had my fair share of room sprays. A quick spray throughout the room saves you from having to "do too much", but does the scent usually last? I feel as though room sprays and linen sprays are becoming more and more popular these days, but they'll never come between me and my candles!!
---
APRIL BOX FEATURE:
YANKEE CANDLE FRAGRANCE SPHERE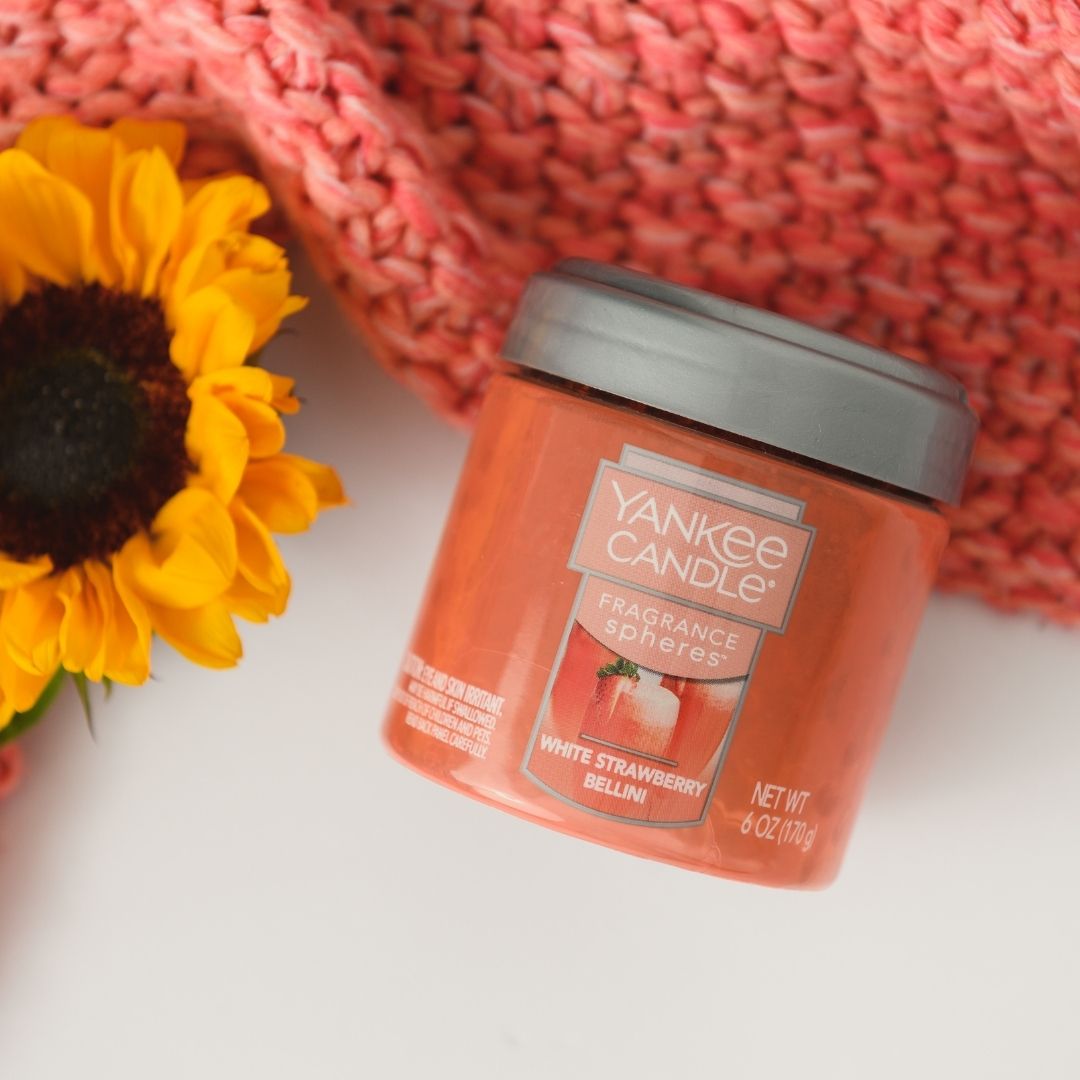 Yankee Candle is a well-known brand, especially known for its single-wick candles. We included their fragrance sphere in our April box. These spheres are supposed to give 30 days of fragrance. To get a little more out of the sphere, give it a little shake!
You can use these spheres in any part of your home, or even in your car. Once the beads start to shrink, that's when you know it's time to replace it. Click the button below to visit their website and restock your home!