Have you ever thought of trying Nail Strips or Press-On Nails, but afraid it may look too "child-like"? Well, this trend is becoming more and more popular these days, especially press-on nails, but the look is much more realistic and mimics the nail salon look. There are so many small businesses that are taking press-on nails, making them trendy with different colors and designs to look JUST like you came from the nail salon. They give you the option of having something quick to last you a few days to a week, or longer.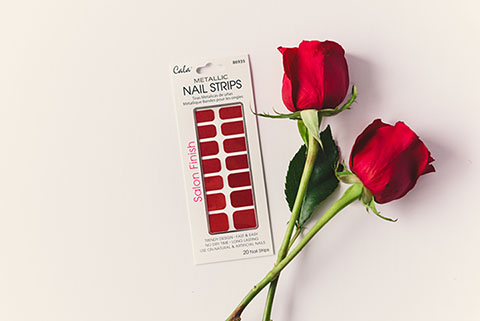 (These metallic red nail strips by Cala were featured in our February She Matters Self Care Subscription Box.)
A tip we have learned is to apply these nail strips in warmer temperatures. If applied in colder temperatures, the stickers will not adhere correctly. Applying after a shower or bath will help to keep the stickers stretchy enough to lay flat on your nail. 

---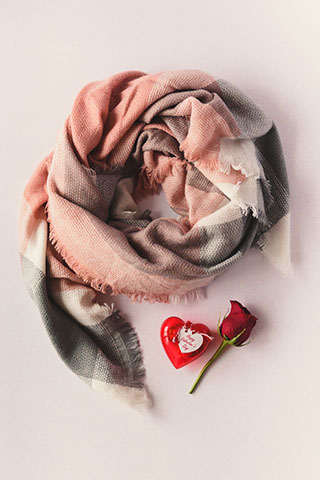 Let's talk scarves! One of my favorite accessories. They're such a great touch to dress up an outfit without having to do too much. From prints to color, there is so much you can do for an outfit with a scarf! Especially during the Fall or Spring seasons. I have this one cheetah print scarf that I like to wear with multiple outfits, and it does the trick, giving me a different look each time! I shop at TJ Maxx for scarves like this because they always have great prices. I go in for one thing and come out with more! Can you relate? lol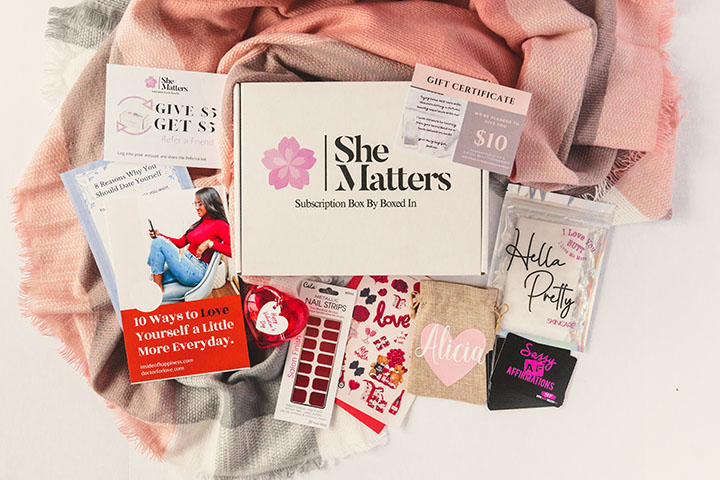 She Matters Self Care February Box 2021