New Year, New Me"

How many of us said this at the beginning of the year about working out and eating better? Did good for about a month and then fell off track again? I've done so for about the past 5 years of my life. I'm learning that it's harder to just drop everything I'm so used to eating to try and eat completely healthy. But what would work for me may not work for you.

Sharae Jenkins' has a blog, "Curls and Dumbbells", where she shares her fitness and health journey. She is a Nutritionist and Health Coach. Some tips she gives about healthy eating habits are:


Plan the following days' meals and snacks

Eat green veggies at 2 meals and 1 snack

Take a 20-minute walk on your lunch break

Eat protein with each meal of the day

Eat more natural foods (less packaged foods)

Drink more herbal tea and water

Sharae mentions that it is a good idea to start off with 1-2 of these, and once consistent, add another. If you're struggling with healthy eating habits, I encourage you to try this out. I know I will!
---
APRIL BOX FEATURE:
NUTRITION FACTS AND TIPS BY SHARAE JENKINS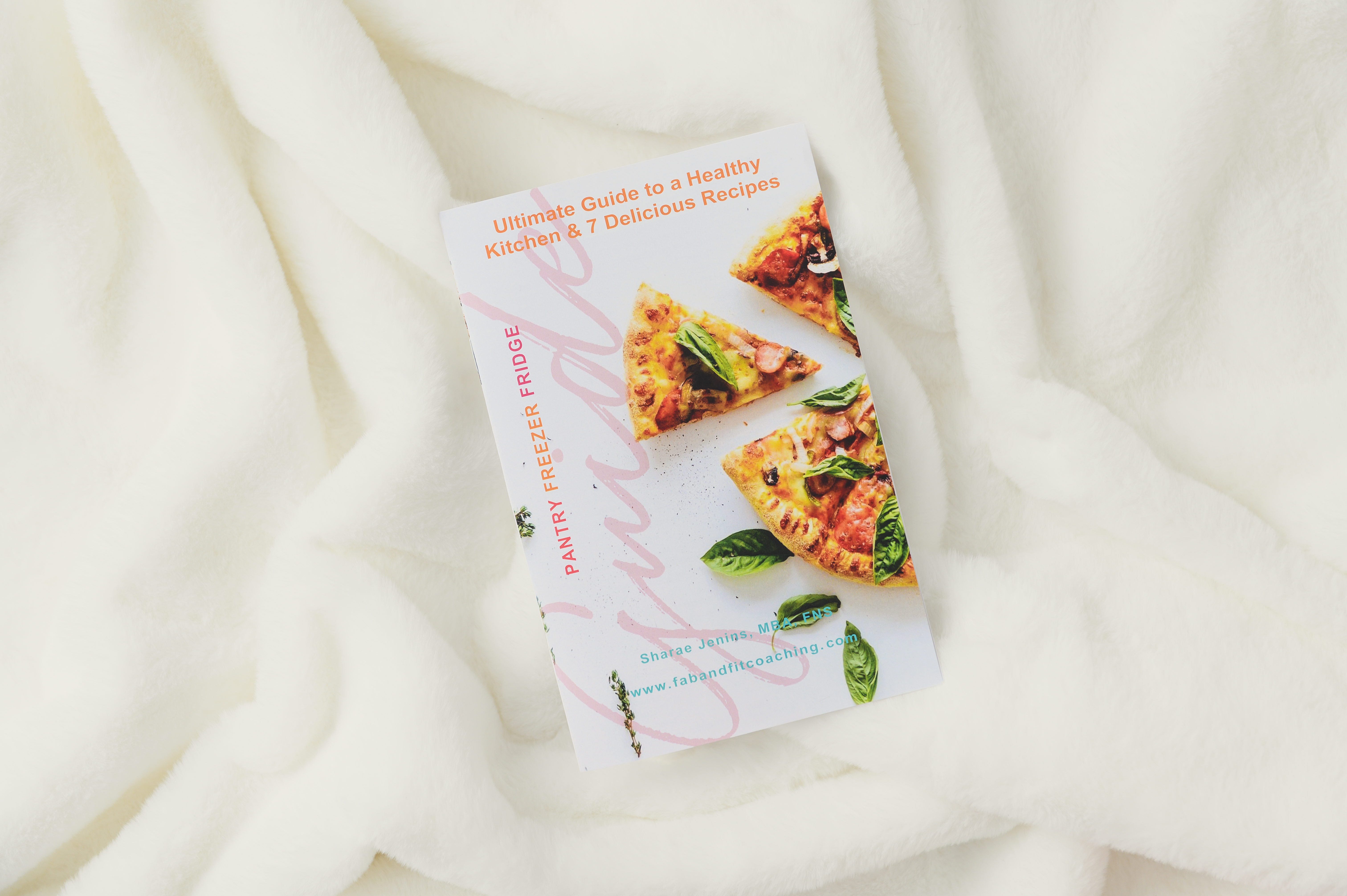 Sharae Jenkins is a Nutritionist and Health coach, as well as the owner of Fab + Fit Health Coaching. In our box, she provided us with a pamphlet of "Ultimate Guide to a Healthy Kitchen & 7 Delicious Recipes."

Sharae can teach you all about meal prepping, detoxing, having a healthy immune system and so much more. Click the button below to learn more or even get connected with Sharae.
Also, if you are looking for a health coach, check out: https://coachfoundation.com/blog/top-health-coaches/