For the month of March, we celebrated Women's History Month, while also spreading awareness about Multiple Sclerosis.
In this month's She Matters Subscription Box we featured the below items.
Blue Light Glasses with a Pink Pouch for storage:
Take care of your eyes with blue light glasses. These glasses will help alleviate visual fatigue and discomfort from long periods of being on your mobile device or laptop/computer. I always wear my blue light glasses while I'm working to help protect my eyes. When I do not wear them, I can definitely tell the difference. Spending a large amount of time on your phone or computer can cause headaches, and I have headaches often. So when I found out about the blue light glasses and that they help minimize the strain on your eyes and reduce the chances of headaches due to blue light, I knew I had to get me a pair!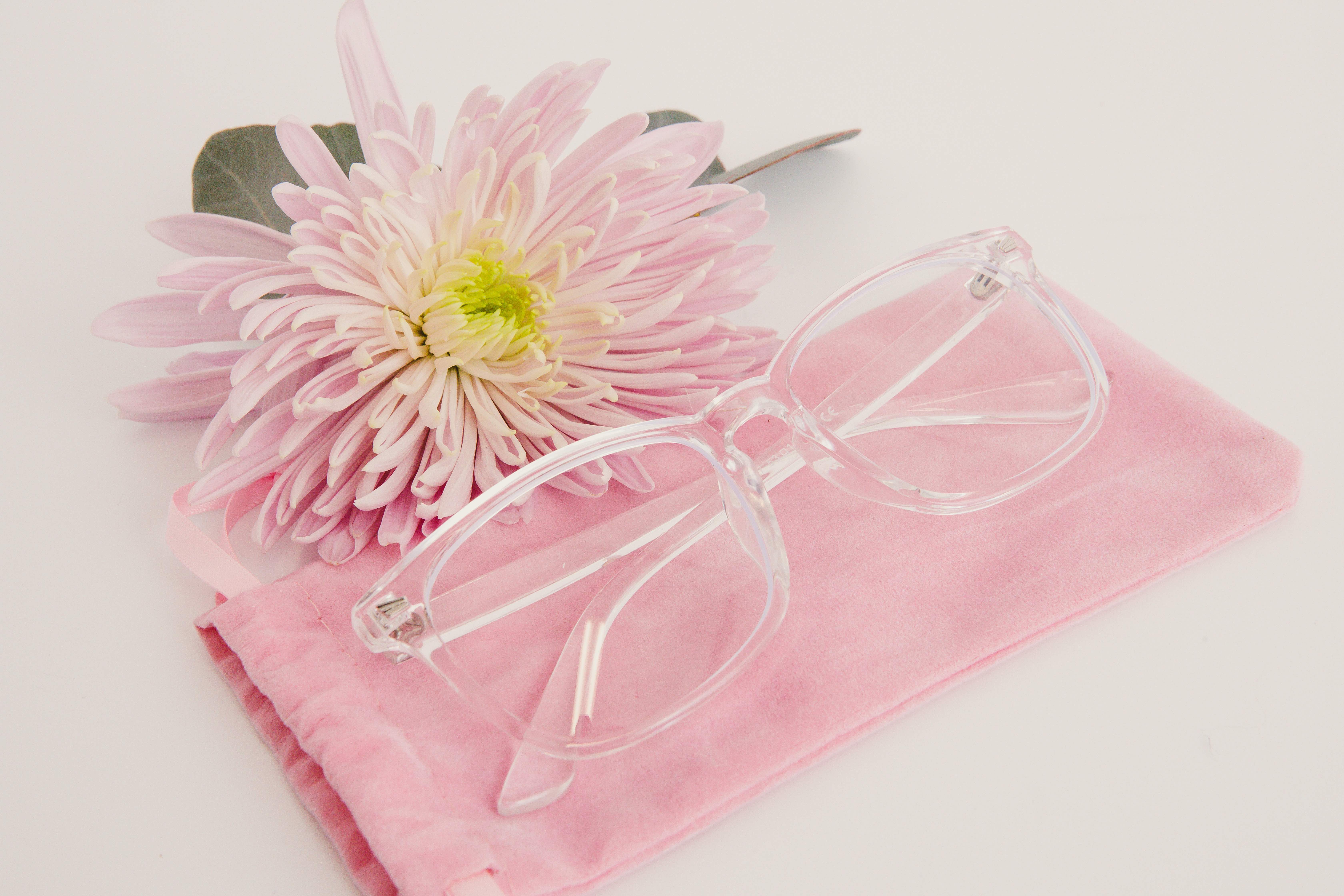 Lip Scrub By The Sisters Beauty Supply:
This sugar scrub was handmade by The Sisters Beauty Supply. They customized this scrub with a pink container to match She Matters' branding colors. I met the owner Jennifer Abreu through a Facebook group we were both members of. I am always looking to connect and network with other small business owners. I saw Jennifer's comment about her business on a post in the group and I reached out to her to get more information. From there we connected and started talking about how we can feature one of her products in our box. She sent me a few different samples of things and I instantly fell in love with her lip scrub and knew that I had to have it in our box. This lip scrub will exfoliate and remove dead skin from your lips. It helps keep moisture in for smooth lips. And the ingredients include Brown Sugar, Honey Cinnamon Powder, French Toast Flavoring.
Check out their website for more information or to order yours. www.thesistersbeautysupply.com
If you were a Luxe Subscriber, then you also received an exfoliating brush that pairs well with this scrub.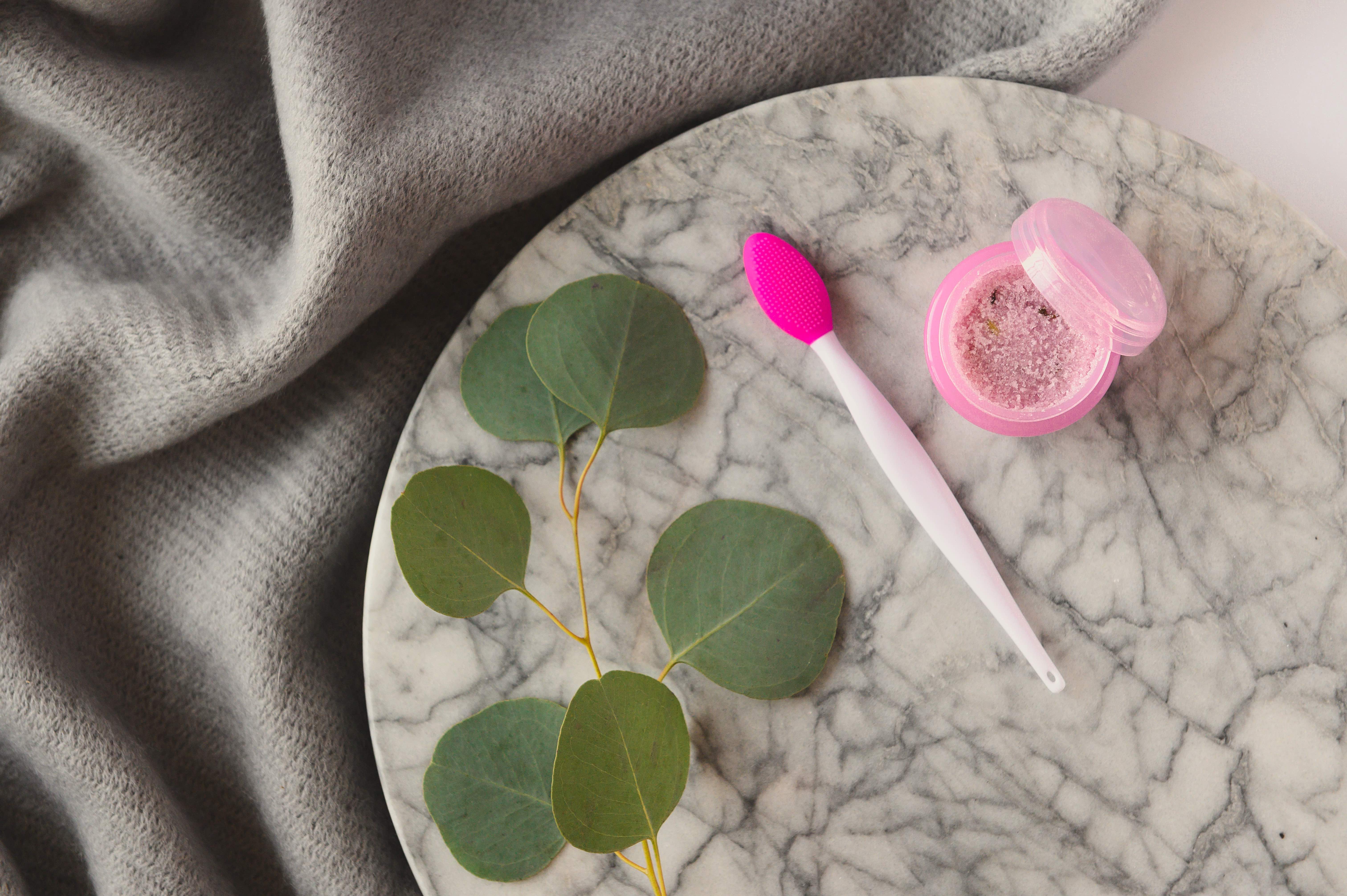 Be Fearless Book By Jean Case:
I came across this book by Jean Case and felt very encouraged and inspired. I thought it would be a nice read to also encourage and inspire our subscribers. If you are looking to live an extraordinary life and bring about transformational changes? Then this is the perfect book for you!


About the Author
"Jean Case, the first female Chairman of the National Geographic Society in its 131-year history and CEO of the Case Foundation, is a businesswoman, philanthropist, investor, and internet and impact investing pioneer who advocates for the importance of embracing a more fearless approach to innovate and bring about transformational breakthroughs. Her career in the private sector spanned nearly two decades before co-founding the Case Foundation in 1997. Before the Case Foundation, she was a senior executive at America Online, Inc. where she directed the marketing and branding that helped bring AOL to the masses. In addition, Jean currently serves on the boards of National Geographic Partners and the White House Historical Association, as well as on the advisory boards of the Brain Trust Accelerator Fund, Smithsonian American Women's History Initiative and Georgetown University's Beeck Center for Social Impact and Innovation. She was elected to the American Academy of Arts and Sciences in 2016 and has received honorary degrees from Indiana University and George Mason University. Be Fearless: 5 Principles for a Life of Breakthroughs and Purpose is her first book."
Foot Pumice By Cala:It's said that our feet are one of the most neglected parts of our body. Not for me personally. In the summer months I get a pedicure every two weeks and in the colder months I get one once a month and use things like this foot pumice to care for my feet in between visits to the nail salon. I love how my feet feel after using a foot pumice. Its life changing!! You can care for your feet with this foot pumice from Cala or any foot pumice. It will help soothe rough and callous skin as well as leave your feet feeling incredibly smooth and soft. After using a pumice follow up with a foot cream to moisturize your feet.
Moroccan Magic Foot Balm:
The foot balm from Moroccan Magic was a great compliment to the foot pumice. I loved the peppermint and eucalyptus scent of this foot balm.
Moroccan Magic was created by Kristina Tsipouras Miller who is also the founder of Boston Business Women Group. I knew of Kristina because I am also from Boston, MA and joined her group as a member. Once I started my box, her team reached out to learn more information in how to get featured in our box. It was a no brainer for me! They sent me a few samples of different items and I loved them all. They are most known for their lip balms but I fell in love with their foot balm. It was so unique to me. Not often do you find foot balms. Most of the time moisutizers for your feet come in the form of creams and lotions. So between the uniqueness of the product, and how much I loved the way it made my feet feel, I knew I wanted it to be the product to feature in our box. 
Give your feet the treatment they've been dying for with Moroccan Magic's Peppermint Eucalyptus foot balm. Soothe and moisturize your feet with Argan Oil, Essential Oils, and Vitamin E to keep them looking their best. Visit www.moroccanmagicbeauty.com for more information.
For best results, use it after a foot pumice. This item was only given to our Luxe subscribers, as they get more items in their boxes compared to the Essential subscribers.
Self-Care Bingo:
Who doesn't love a game of BINGO!? We created this card game of self-care bingo for our subscribers to have some fun with their friends and/or family. 
Instructions: Call out the activities (in order) on the call-out card. If you've completed the task that was called out within the last 30 days, place a chip on your card. BUT, before placing your chip, you MUST share a few details on the specific activity you completed. The first person to get 5 chips in a row WINS!! Talk through the things you've done within the last 30 days and mark them off your card. The first person to get 5 in a row WINS!!
Personalized Keychain:
The one personalized item in the Luxe box for this month was a leopard keychain with the intial of your first name, paired with a black fabric tassel. We are always thinking of ways to make our subscribers smile and we thought this item would do just that this month. The keychain can be added to your keys, pocketbook, wristlet, or luggage. I've even seen some people use it on their bookmark.
To subscribe to She Matters Subscription Box, please visit www.shemattersbyboxedin.com