What's your favorite thing to do for a girl's night? Is it going out for drinks? A mani/pedi date? Shopping together?

One thing I absolutely love to do with my girls is to have a small get-together with good food, drinks, matching pjs, and games! 

The pandemic has made it hard to get together with family and friends. But with the help of technology, you could have a virtual party. One thing that a group of friends and I have done is have a group facetime call. We grabbed our favorite drinks, either cooked a meal or bought take-out, put on matching silky pajamas, and played a couple of games. Eventually, we all ended up saying scratch the games and just talked and had a chill night. But it was still fun!  

How about you try it? Call up your girlfriends, choose a day and time and get your virtual girls' night going. All you have to do is agree on some games (card games where you don't HAVE to be in person) and play over the phone. A couple of games you can play are "Song Association", "What Do You Meme", "For the Girls" and any other cool and interesting games you might have in mind. Be cautious, especially with current times, if you get tested then maybe a few of you can come together for an in-person girls' night if you all feel comfortable!
---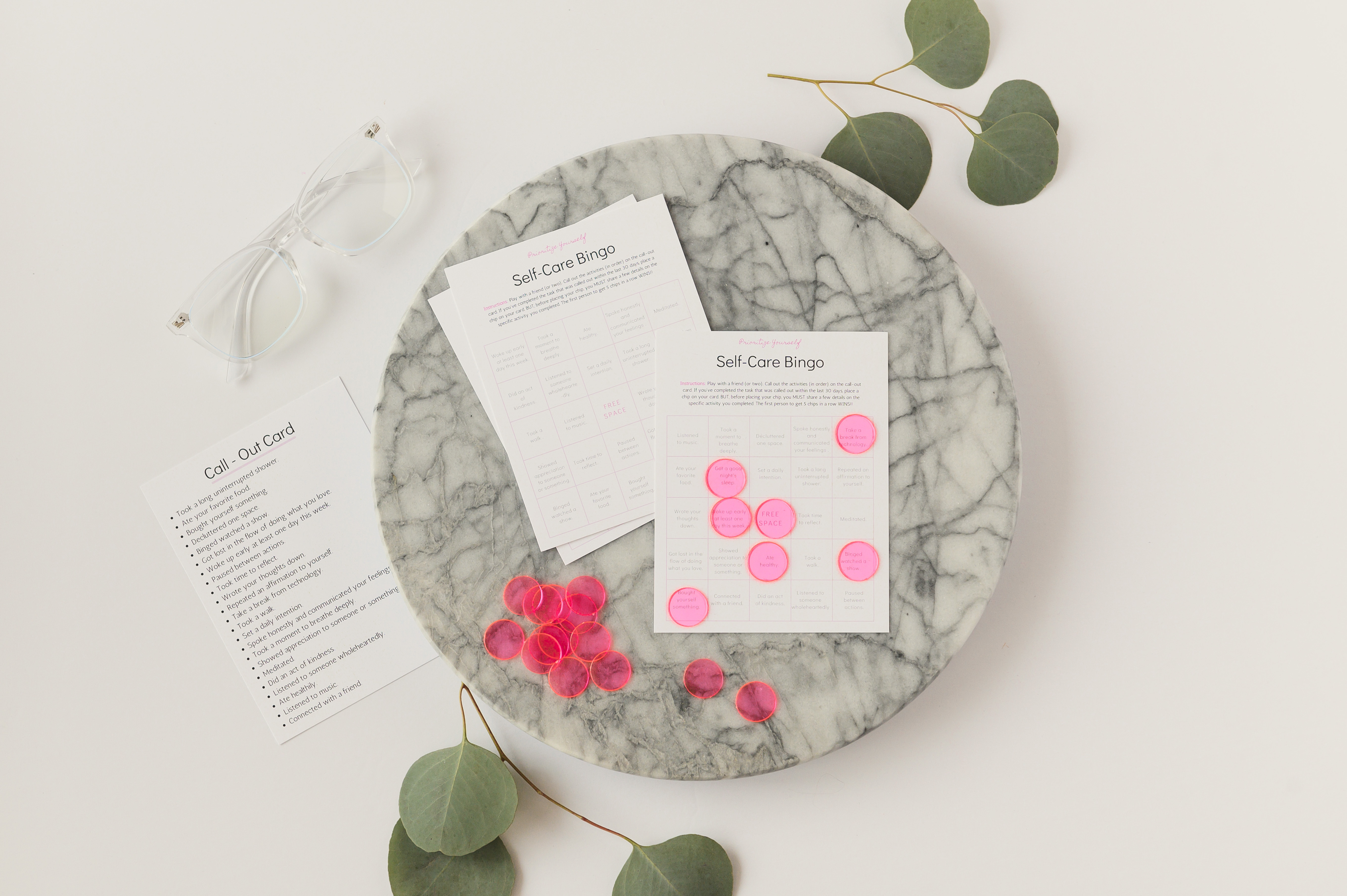 We created this Self-Care Bingo game that would be perfect to play with your girls! This game gives you ideas for what you can do for self-care, even some that you may not have thought of before. It's also a great conversation starter. While playing you will discuss activities that you have done for self-care, how those activities helped you relax, what your favorite activities are, etc. 

If you'd like an electronic copy of our bingo cards, send us an email, and we can forward it to you! info@getboxedinco.com