I LOVE going to the nail salon how about you?! I like it mostly for the relaxing pedicure. Something about a foot massage just relaxes the whole body. One thing I love to do is "at-home" pedicures. Most times I definitely prefer having someone do it for me, but once in a while, having a mini foot spa at home is relaxing and fun! 

Similar to lip care, foot care routines can also be fairly short and don't require much. If you want to stick to a simple routine you should:
Wash your feet

Exfoliate with a foot scrub

Apply a moisturizer
If you really want to be sure to do the most that you can to achieve soft as a baby's bottom feet, you would need to add a few more steps. 
Wash your feet 

Exfoliate with a foot scrub 

Use a foot pumice or foot file 

Use a foot mask (something like paraffin wax or a different treatment)

Apply a moisturizer

Exfoliating is important for removing dead skin, while moisturizing is important for locking in moisture to keep the skin hydrated and not dry. I recently discovered my love for shea butter for moisturizing my feet. I like to purchase "Blossom" from Herbafusion. I also love how the softening foot cream (shea butter scent) by Gold Bond works. Check your local store for the Gold Bond Cream and click the button below to see Herbafusions' Instagram page.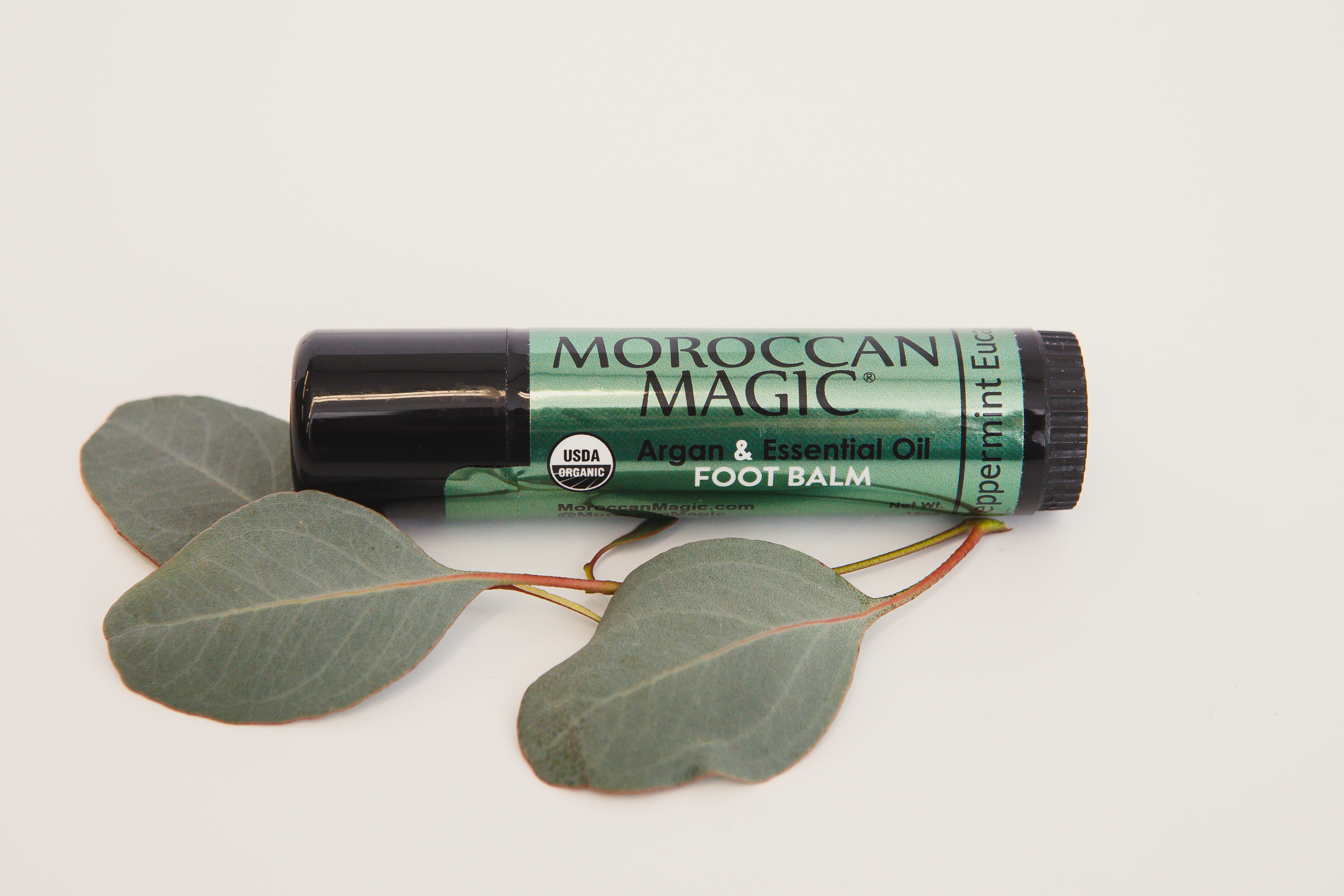 This Moroccan Magic Foot Balm is made with natural Argan oil, Essential oils and Vitamin E, to soothe and moisturize your feet. This product comes in an easy application container and allows for minimal mess. Contrary to most lotions, creams, and balms, you don't have to work it into your hands before applying but you can if you choose! 

Moroccan Magic also has face products such as face wash, face lotion, and sheet masks, as well as body wash and body lotion. Check out their Amazon page to get more information on the different products they offer.
**Please note, we do not receive any compensation for these links. They are only our suggestions.