Hello everyone! The Queen of Anxiety here, welcoming you all to another blog post. This topic is very touchy for me, as I've dealt with extreme anxiety for years. Just thinking about it all over again is making my chest feel a little tight. But, I will say that I've definitely gotten better at dealing with my stress levels to minimize the amount of anxiety I have. 
It's funny to say, but even the smallest things can trigger anxiety in me. Part of the reason is that I'm a perfectionist. I love for things to be perfect, to run perfectly, and that's just not the case most times. I'll give you an example. Everyone knows that party planning is stressful. Whenever I am planning someone's party or planning an event, I literally have to write everything out, draw out layouts, sketch how I want certain tables to look, and everything. This is all quite normal! But what gets me is when my vision doesn't come out the exact same way as I planned. I feel it's partially because I spent so much time planning for things to go so perfectly (and I'm not a last-minute person when it comes to things like this), so it stresses me out. 
And I completely understand that no one is perfect. You could tell me over and over again, but I get it! I take pride in the things I do and how I do it. The passion I feel takes over and once I see that final result, it better be pretty. 
Another pet peeve of mine, that causes a little bit of anxiety is having to say something over and over again. For example, I hate when there are dishes in the sink or around the sink. I just don't get why people can't wash their dishes when they're done eating, especially if it's just one plate or bowl and a utensil. My youngest sister is famous for this, and it drives me insane. I know I sound crazy like I'm overdoing it, but when you're the one to always have to clean up after someone, it gets to you. 
Part of healing from severe anxiety involved me leaving my job and taking 6 months to recollect myself. Along the way, I dealt with 2 losses. It was not an easy time at all, still isn't, but I'm learning to cope with stress in a healthier way. I like to clean when I'm in a mood. I also like to light candles, especially lavender candles. I'm also a fan of drinking chamomile tea for relaxation. And how could I forget, music! These are ways that I try to replace anger, anxiety, or frustration. 
So that's the important thing! How you respond to your stress, will dictate how well you'll be able to cope. If you tend to soak in misery and are very pessimistic (as I have been), you're going to stress yourself out even more. Take a look back on one of our older blogs "Feel Your Feelings" and let that be a guide for you. It's ok to feel what you're feeling, but understand exactly what that feeling means, what triggers it, why it puts you in that space. Click the link button to read up on it! 
---
         STRESS-FREE BOX FEATURE: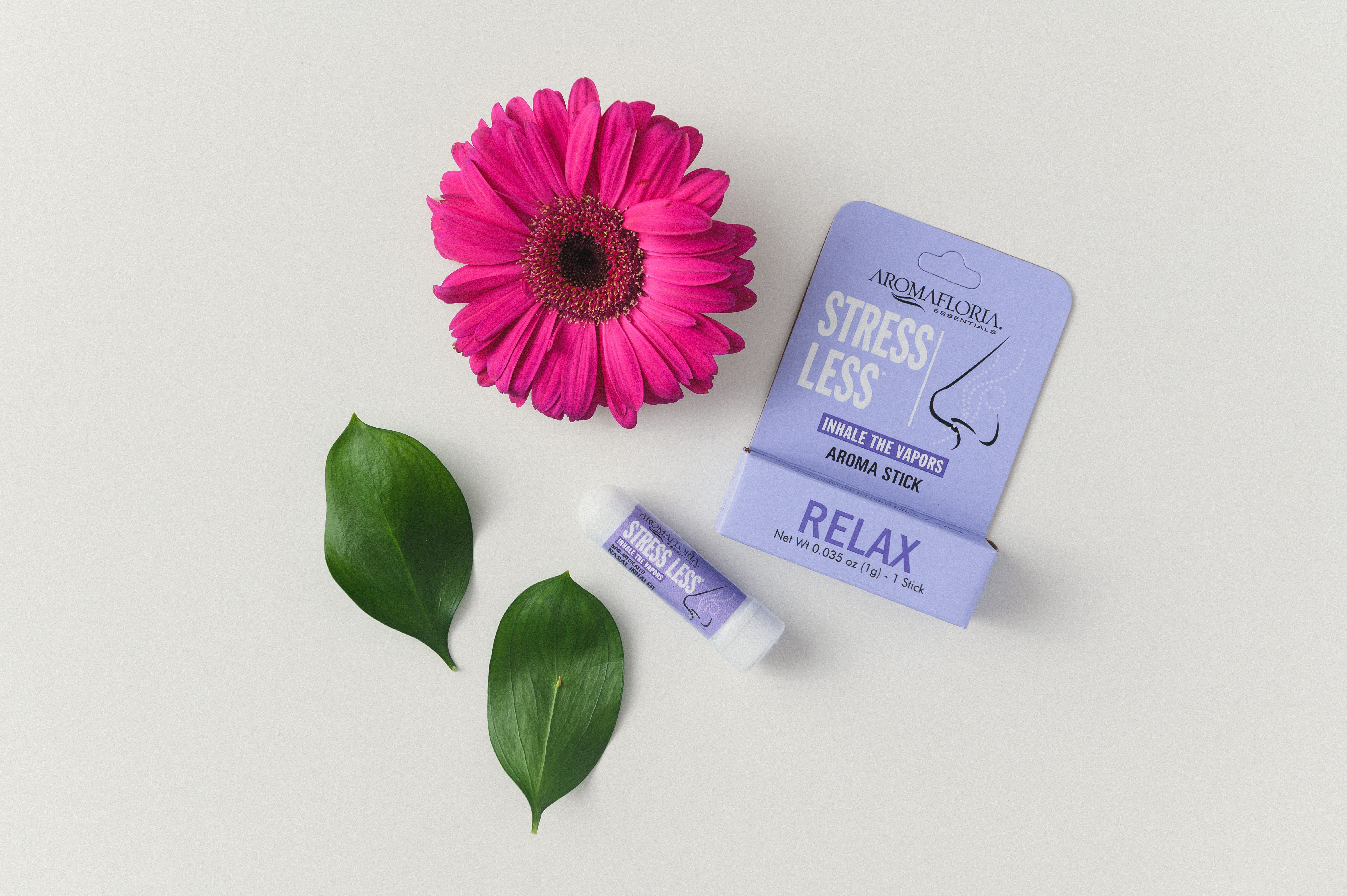 Stress less with this aroma stick from Aroma Floria Essentials. Included in our Stress-Free box, this item is filled with natural ingredients including lavender, chamomile, and sage. 
If you didn't know, lavender eases anxiety and combats nervous tension. Chamomile calms the mind and soothes the skin. Sage disperses irritability and inspires a sense of well-being. 
If you missed the subscription for this box back in July, you can click the button below to get your hands on a box!